We Support Saginaw Valley State University
A Strong Commitment to SVSU
At Garber Automotive Group, we have a firm dedication to Saginaw Valley State University. As a sign of our continued support to this outstanding university, we offer an exclusive concierge program for SVSU students, alumni, staff, and parents. This program connects you with a dealership representative that will be your trusted consultant for any of your sales, service, financing, or any vehicle related needs. Garber Automotive Group is also an excellent place for SVSU graduates to begin life-long careers, and sharpen the skills they've gained over the course of their education. It's just a few of the ways Saginaw Valley State University does better with Garber!
Cardinal Alums Love Working at Garber
SVSU students and alumni can have opportunities to start a career in a variety of paths from Sales, Finance, Graphic Design, Programming, and so much more. Simply click "Learn More" to fill out our online application to apply. We value Cardinal talent!
"The best feeling I've had at Garber was getting promoted to the finance manager spot. I've always wanted that position. I love working with people, so it's the best of both worlds. The knowledge I gained at SVSU and the experience I had at Garber helped prepare me for it, so I was ready."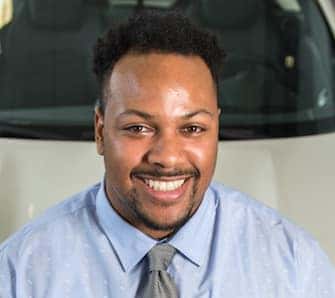 Marquis Evans, SVSU Alum, 2017
Finance Manager of Garber Nissan
"My Garber Concierge took all of the stress out of buying a vehicle. He helped me meet goals with price and horsepower with ease. The whole process of picking out my car to driving it home took less than a couple of hours. I highly recommend Garber."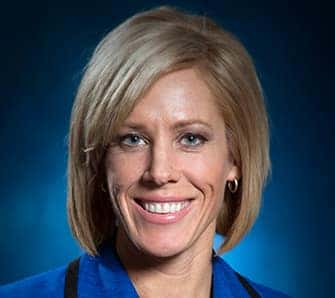 Jill Allardyce, SVSU Alum, 2006, M.A.
Owner of a 2017 Equinox from Garber Chevrolet Linwood
Cardinal Alums "Ride with Red Pride" in Garber Vehicles
Garber makes it easy for SVSU students, alumni, staff, and parents to connect with an SVSU Dealership Representative. This representative is your trusted consultant for any of your sales, service, financing, or any vehicle related needs.
Proud Supporter of SVSU's Annual Senior Toast
The Senior Class Toast is a special reception to recognize a graduating class before commencement. It's a great occassion for students to celebrate their accomplishments with SVSU faculty and staff who have supported them during their college journey. We're very proud to support the Annual Senior Toast!
Garber & SVSU Share the Same Community Values
Garber Automotive Group not only prides itself on exceptional customer service and creating a dynamic work environment, but just as important is our impact on the communities we serve. Our staff is encouraged to get involved in community events and serve charitable endeavors. We understand the reason we are successful is because of the support we receive and recognize our responsibility as a good Corporate Citizen to give back our time and financial resources.
Given Back to Community Organizations Every Year
Community Service Hours by Garber Employees Each Year
Local Organizations Garber Employees Donate Time To
Cardinals Currently Employed at Garber Automotive Group